http://en.harakahdaily.net/index.php/articles/analysis-a-opinion/7367-zionists-benefit-as-its-enemies-fight-among-themselves-
youtube.com/watch?v=2dIGJO

8zIVg&list=UUVaEucv7zmWECwc3ghrtbGg&index=1

… SUFI SONGS 05 ; " DIA "

http://www.

Youtube.com

( nasharrawy )

http://www.

nasharrawy.blogspot.com

www.twitter.com/adnanrawa www.facebook.com/nasharrawy10
SUFI LYRICS :
nasharrawy.blogspot.com/2013/03/lirik-
nash-ar-rawy-terma-dan-kondisi.html
…
" LIRIK NASH Ar-RAWY " ; TERMA DAN KONDISI
http://www.
youtube.com/watch?v=jNQqqY
j1A3g&list=UUVaEucv7zmWECwc3ghrtbGg&index=1
…
… SUFI SONGS 04: CITRA DIRI by: Nash Ar-Rawy
ELECTORAL CHEATERS ( EC ) ; D PLAIN TRUTH N STRICT PROOFS ; NOT PRESUMPTION!
PLS C : http://bloggerpakatan.com/v/2840
KUALA LUMPUR:
"Jika seorang pencuri mengajak mangsa redha dengan kecurian dan tidak perlulah lagi berusaha mendapatkan lagi haknya?" tanya Tuan Guru Datuk Nik Abdul Aziz Nik Mat.
Mursyidul Am PAS itu menulis demikian di Facebooknya sebagai respons kepada seorang pemimpin Umno Kelantan yang mengajak Pakatan Rakyat menerima sahaja keputusan pilihan raya baru-baru ini.
"Saya membaca Sinar Harian hari ini yang memuatkan kenyataan seorang pemimpin UMNO Kelantan yang mengajak Pakatan Rakyat menerima sahaja keputusan pilihan raya, usahlah dipersoalkan lagi ketelusannya.
"Saya terfikir, jika seorang pencuri mengajak mangsa redha dengan kecurian dan tidak perlulah lagi berusaha mendapatkan lagi haknya, bolehkah mangsa tersebut redha?" tulis beliau.
KUALA LUMPUR:
Setiausaha Agung PAS, Datuk Mustafa Ali menegaskan, gesaan Presiden PAS, Datuk Seri Tuan Guru Abdul Hadi Awang
(gambar)
kepada kerajaan agar diwujudkan Suruhanjaya Siasatan Diraja (RCI) bagi menyiasat salah laku dan kepincangan PRU13 selari dengan ketetapan yang telah dibuat oleh Pakatan Rakyat.
"Saya selaku Setiausaha Agung PAS menyokong penuh gesaan Presiden PAS, Datuk Seri Tuan Guru Abdul Hadi Awang itu.
"Gesaan Tuan Guru Abdul Hadi itu adalah lanjutan kepada keputusan yang telah dicapai dalam mesyuarat Pakatan Rakyat," tegas beliau kepada Harakah.
- See more at: http://edyesdotcom.blogspot.com/2013/06/faq-boikot-upacara-angkat-sumpah.html?utm_source=feedburner&utm_medium=feed&utm_campaign=Feed%3A+edyesdotcom+%28edyesdotcom%29#sthash.zMDP4sOo.dpuf
12 Jun 2013

" SETTLE EC " ELECTORAL CHEATERS " FIRST; REMOVE THEM; RCI CLEANING UP EC ; THEN ONLY PUT EC UNDER PARLIAMANT OR ELSE NO MEANING AT ALL " PSC IS A MERE MOCKERY N BULSHIT OF UMNO AS PROVEN B4 " !!!......Nash Ar-Rawy/12.6.13
PECAH BERITA ! PETI UNDI BERJALAN? HANYA DI MALAYSIA SPR TOLONG JAWAB...?!!!

P222 Lawas Sarawak terjumpa Peti Undi SPR
by Lawrence Jayaraj • June 11, 2013
Pada pagi 10hb June 2013 seorang bekas guru besar Cornalius Gugkang terjumpa bag peti undi SPR di belakang Hotel Pedana Lawas Sarawak.
Selepas beberapa minit bag peti undi hilang dari tempat tersebut.
Encik Cornalius telah menghubungi office PKR dan DAP di Lawas dan telah memaklumkan perkara ini. Beliau juga akan membuat satu laporan Polis di balai Polis Lawas mengenai insident tersebut.
an calon BN, Siti Salmah Mat Jusak.
" D WALKING BALLOT BOX ! PROVEN EC AS " ELECTORAL CHEATERS " !!! DON BIT AROUND D BUSH ANYMORE!!! BETTER RESIGN NOW B4 U R BROUGHT 2 COURT AS IN THAILAND!!!! " ............ Nash Ar-Rawy/11.6.13
Related:
http://bloggerpakatan.com/v/3798
SUNDAY, MAY 26, 2013
Hot : SPR Kantoi Menipu!!!
Makkk aiiii
Aku mampos2 ingat gambar tue palsu. Pasal takde sesiapa sudi tampil jadi saksi kejadian di facebook. Di tambah pula ada page umno mana tah dok sebarkan statement yang gambar blackout tue palsu.
Gambar masa latihan jek.
So aku pun pepoyo arhh pergi percaya kan. Tunggu gak member2 pr sangkal hujah depa tapi sorang pun tak muncul. So tah macam mana tah aku boleh terpercaya dakwaan dari bn.
Yang aku heran si SPR siap buat penafian menerusi tv dan radio beb. Gambar tersebut palsu.
Aik?
Kalau ko dah siasat pasal apa citer kat bawah neh bleh wujud plak? ;
KENYATAAN AKHBAR ADUN SERI SERDANG
YB NOOR HANIM ISMAIL
GAMBAR LAKONAN BLACKOUT 505: MENYANGKAL DAKWAAN SPR
Saya mengecam kenyataan Suruhanjaya Pilihanraya (SPR) melalui Timbalan Pengerusinya Datuk Wan Ahmad Wan Omar yang menyatakan bahawa kejadian Blackout 505 yang tersebar di internet dan akhbar adalah fitnah dan lakonan yang dirakam sebelum PRU 13.
Ternyata hasil penelitian dan siasatan awal yang dilakukan beliau bersama pegawai-pegawainya adalah sangat lemah dan hanya sekadar ingin menutup kelemahan sistem pilihanraya yang ada dan menafikan kejadian blackout yang benar-benar berlaku. Saya ingin menyatakan bahawa gambar yang tersebar tersebut adalah benar dan kejadian itu berlaku di SEKOLAH KEBANGSAAN SERDANG, di bilik pengiraan undi Saluran 3. "Counting Agent" kami telah mengambil beberapa gambar sebelum dan selepas kejadian blackout tersebut itu berlaku.
Saya juga melihat beberapa kelemahan Timbalan Pengerusi SPR dalam menilai beberapa aspek dikatakan Prosedur Operasi Standard (SOP) SPR sewaktu hari mengundi pada 5 Mei 2013 yang lalu. Bagaimana beliau sendiri tidak tahu pakaian rasmi petugas-petugas SPR berwarna kelabu pada hari tersebut. Saya juga berasa hairan kerana beliau juga tidak kenal kotak bekas kiraan undi yang digunakan oleh pihak SPR sendiri. Gambar tersebut dengan jelas menampakkan logo SPR di tepi kotak kiraan undi yang digunakan.
Sewaktu kejadian itu berlaku, wakil calon kami juga telah berusaha membekalkan lampu suluh ke bilik kiraan undi tersebut bagi memastikan proses kiraan undi berjalan dengan lancar. Saya menafikan bahawa terdapat wartawan di lokasi kejadian kerana yang ada hanya Ketua Tempat Mengundi (KTM), petugas SPR, wakil calon dan anggota polis yang bertugas.
Oleh itu, saya menyarankan agar pihak SPR khususnya Timbalan Pengerusi SPR Datuk Wan Ahmad Wan Omar memohon maaf kepada seluruh rakyat Malaysia kerana telah melakukan kesilapan dalam mengeluarkan kenyataan tanpa membuat kajian yang mendalam dan mengambil ringan isu yang dibangkitkan oleh rakyat. SPR sebagai badan rasmi yang menguruskan pilihanraya ini mesti dilihat profesional, adil dan telus serta tidak berpihak kepada mana-mana parti.
YB NOOR HANIM ISMAIL
ADUN SERI SERDANG.
25 Mei 2013 / 15 REJAB 1434
Melihat kepada cara depa menepis dakwaan tersebut boleh kita sifatkan mereka memang pandai menipu. Ingat senang ke nak jadi penipu yang berjaya? Susahhhh wooooooo
Dah kalau ramai yang dok ingat gambar tue palsu dengan aku2 sekali terjebak sahla yang SPR memang pakar penipu. BN pun kalah kali neh.
Tahniah di ucapkan.
Kah kah kah
Tahniah di ucapkan.
Kah kah kah
http://bloggerpakatan.com/v/3799
Wednesday, June 12, 2013
Memperbetulkan SPR Lebih Penting Dari Persempadanan Baru!
Bukan masa bincang persempadanan baru
MESKIPUN perlembagaan membenarkan persempadanan baru kawasan pilihan raya dibuat sekali selepas sepuluh tahun, tidak bererti ia mesti dilakukan setiap sepuluh tahun.
Lazimnya persempadan baru dibuat tidak disebabkan faktor persempadanan itu perlu dirombak tetapi ia dibuat bagi memastikan UMNO dan sekutunya memenangi pilihan raya.
Memandangkan persempadan baru yang terakhir sepuluh tahun tidak adil khususnya buat Kelantan, Terengganu dan Johor, mungkin tiba waktunya ia dibetulkan. Kelantan dan Terengganu dalam penyusun itu tidak diberi tambahan kerusi bagi menyekat PAS mendapat manfaat dalam pilihan raya, sedang Johor mendapat tambahan kerusi bagi meramaikan YB BN baik di Parlimen mahupun DUN.
Tetapi buat masa ini perbincangan utama bukan untuk merombak kawasan pilihan raya tetapi bagi membetulkan pengendalian pentadbiran SPR yang tidak lagi mendapat keyakinan umum.
Sekalipun institusi polis, kehakiman, jabatan peguam negara dan SPRM tidak mendapat keyakinan umum, SPR lagi tidak diyakini dan perlu direformasi atau ditransformasi segera. Pembetulannya perlu diutamakan dari yang lain-lain.
Apabila SPR dapat disempurnakan, maka jadi kunci kepada pembetulan yang lain. SPR yang telus, bebas dan adil boleh membuka kepada perubahan pemerintahan. Jika pertukaran kuasa tidak dapat dilakukan, maka tidak ada ruang bagi melakukan di semua institusi yang lain. Jika dengan SPR yang telus dan adil itu membuka peluang perubahan, maka pertukaran kerajaan itu akan meletakkan polis, kehakiman, jabatan peguam negara dan SPRM pada kedudukan yang betul.
Pada masa ini kita tidak mahu persempadanan baru, kita tidak sedia membincangkan pemindahan SPR dari Jabatan Perdana Menteri kepada jawatankuasa khas di Parlimen. Bukan ia tidak penting, tetapi yang aula ialah merombak bagi memulihkan SPR.
Yang pertama kita mahu pengerusi dan timbalan pengerusi meletak jawatan secara sukarela atau dipaksa. Jika mereka ada maruah jalan terbaik ialah meletak jawatan. Jika tidak bermaruah, mereka terpaksa dipecat.
Pembentukan Suruhanjaya Diraja Penyiasatan tentang kecurangan SPR adalah langkah terbaik dan perlu didahulukan dari yang lain-lain. Kecurangan itu bukan baru. Ia sudah berlaku dalam setiap kali pilihanraya umum dan pilihanraya kecil.
Justeru rakyat sebelum ini tidak berdaulat, tidak apa yang dapat dibuat. Kita tidak berminat kepada Arab Spring. Jika tidak mahu penyakit Arab itu tiba ke sini, buang segera pengerusi dan timbalan pengerusi SPR, adakan pemulihan segera.
Majoriti rakyat khusus pengundi mengutuk SPR dan pengendalinya. Semua meludah mereka dari belakang. Cari makanlah di tempat lain untuk menanggung anak bini. Dunia ini luas untuk mencari rezeki. Atau bersara saja. Duit pencen pun cukup makan hingga akhir hayat. Jangan khianati harapan rakyat dan demokrasi.
Sebarang cadangan untuk mengadakan persempadanan baru biar datang dari rakyat, bukan dari SPR yang pincang itu. Apa saja yang datang dari SPR yang pincang tidak akan diterima oleh suara perubahan.
Dan apakah persempadanan baru itu yang memerlukan pindaan perlembagaan boleh dibuat oleh kerajaan yang tidak ada majoriti dua pertiga? Adakah boleh persempadanan dibuat dengan majoriti mudah kerajaan. Jika ia memerlukan sokongan MP Pakatan Rakyat, tidak nampak persempadanan baru itu boleh dibuat.
Buatlah apa yang boleh dan apa yang senang dulu. Dan keutamaam ialah kita memerlukan SPR yang telus, bersih dan adil. Lepas itu baru kita fikirkan membawanya di bawah seliaan Parlimen dan membentulkan persempadanan yang tidak dilakukan secara jujur sepuluh tahun lalu.
"
REMOVE EC "ELECTORAL CHEATERS " FIRST N RCI THOROUGH CLEAN UP OF EC ; THEN ONLY TAKEN UNDER PARLIAMENT ! " FIRST COMES FIRST "....... Nash Ar-Rawy/12.6.13
| | |
| --- | --- |
| http://greenboc.blogspot.com, | 28 Mei 2013 |
Foto terbaik malam Himpunan Blacout 505 di Amcorp Mall... Peserta berbangsa Cina memayungi seorang Pakcik berbangsa Melayu yang sudah berumur dalam hujan renyai sepanjang Program berlangsung... -kredit foto: Topeng Perak Unmasked
Sebelum ini GB ada menulis begini:
Tatkala Najib, UMNO, bekas hakim dan sekalian akhbar & blogger pencacai meniupkan api perkauman di kalangan rakyat Malaysia dengan menyeru dan terus menghasut bangsa Melayu membenci kaum Cina kerana tertekan dengan keputusan pilihanraya yang lalu, sebilangan besar rakyat pula di bawah Pakatan Rakyat memupuk perasaan saling menyayangi dan rasa persaudaraan di kalangan rakyat berbilang kaum.
Saksikan juga gambar-gambar ini:
HUMANISM LOVES N BROTHERHOOD INSTILLED IN PAKATAN RALLY'; WILL NEVER C THIS IN UMNO RACIST/BN ACTIVITY! ; ' " PAS 4 ALL" N PAKATAN IS ANTI RACIST ; UNLIKE RACIST UMNO' MAHTHIR, IBRAHIM ALI N ZUL FORGIES; ALI RUSTAM N EX JUDGE MOHD NOOR! WHO WERE NOT ARRESTED BY " POLICE D UMNO " UNDER THE SELECTIVE SEDITION ACT ; WHICH WAS PROMISED BY NAJIB 2 ABOLISH IT IN 2011!!!. SIMPLY A MERE BULLSHIT N MOKERY OF UMNO PSEUDO DEMOCRACY! IN PAS ; THERE R ALREADY 40,OOO NON-MUSLIMS MEMBERS IN ITS MULTY-RACIAL WING ; NAMELY " DEWAN PENYOKONG PAS " ( DPP ) ; AT PAR WITH YOUTH, MUSLIMAH N ULAMAK WINGS WHICH NEVER EXIST IN UMNO, MCA OR MIC! 4 THAT MATTER! THIS IS D NEW POLITICS OF A FAIR N JUSTICE POLITICAL PLATFORM 2 ALL MALAYSIANS OR BANGSA MALAYSIA!; REGARDLESS OF RACE N RELIGION! WHAT WE WANT IS JUSTICE 4 ALL ; " ISLAM IS " RAHMATIN LIL ALAMIN " ( A BLESSETH 2 D WHOLE WORLD ) ; NOT AS 4 UMNO; JUSTICE ONLY GIVEN 2 UMNO N ITS CRONIES BECOME RICHER; SYED MOKTAR, ANANDA KRISNAN N ROBERT KHOO ETC!!! .POOR CHINESE , MALAYS N INDIANS R FORSAKEN!!!. ONE MALAYSIA ONE CRONY!!!................... Nash Ar-Rawy/28.5.13
PEOPLE'S VOICE; BLACK 505 GE13 FRAUDS PROTEST! DEMANDS RESIGNATION OF " ELECTORAL CHEATERS " ( EC ) NOW!!! : Nash Ar-Rawy
Tweets www.twitter.com/adnanrawa
HUMANITY LOVES N BROTERHOOD WHICH IS NOT FOUND IN UMNO RACIST/BN !! THIS IS D TSUNAMI OF BANGSA MALAYSIA REGARDLESS OF RACE N RELIGION THAT HAS TAKEN D MAJORITY VOTES 51% DESPITE OF EC " ELECTORAL CHEATERS " ABETMENTS WITH RACIST UMNO WHICH IS OUTDATED N REJECTED NOW BY BANGSA MALAYSIA!! . Nash Ar-Rawy
Tweets www.twitter.com/adnanrawa
Tiada penyatuan PAS-Umno selagi saya hidup
| | |
| --- | --- |
| Salmah Mat Husain , | http://nasharrawy.blogspot.com/2013/05/no-political-pact-with-umno-tgna-nash.html |
KOTA BHARU:
Mursyidul Am PAS Tuan Guru Datuk Nik Abdul Aziz Nik Mat berkata beliau tidak akan membenarkan sebarang usaha ke arah penyatuan PAS dan Umno selagi beliau masih hidup.
Menurut bekas Menteri Besar Kelantan itu, PAS adalah milik semua ahlinya dan sebarang tindakan atau keputusan yang dibuat perlu mendapat persetujuan daripada semua ahli khususnya melalui muktamar.
"Tidak boleh sesiapapun mengatur usaha untuk mengadakan kerjasama antara PAS dan Umno apa lagi secara senyap-senyap, parti ini terbuka kepada orang ramai dan milik ahli.
"Saya tidak bagi, selagi saya masih hidup saya tidak akan benarkan usaha untuk menjalin kerjasama PAS dan Umno dilakukan," ujarnya.
Beliau berkata demikian ketika ditemui Harakahdaily semalam.
Tuan Guru berkata Umno sejak awal lagi menolak dasar Islam sebagaimana yang diperjuangkan oleh PAS.
Tambahnya, selain persoalan dasar parti, banyak lagi perkara yang perlu dikaji terhadap kesilapan Umno dalam perjuangan mereka.
"Untuk itu tidak ada sebab kita ingin bersama mereka dan saya peringatkan pada yang lain jangan ada usaha ini," ujarnya lagi.
ONE AL HADIS SAYS: " A MUKMIN MUST NOT B BEATEN TWICE BY D SAME SNAKE IN D SAME HOLE! " THUS ! PAS WILL NEVER FALL IN SAME UBN'S HOLE AGAIN WITH D SAME SNAKE AWAITING ! D HOLE IS FULL OF SNAKES ; RACIST, CORRUPTIONS; MONOPOLISM. CRONISM N ABUSES OF POWER!; INJUSTICE 2 BANGSA MALAYSIA ; " PAS 4 ALL " IS WITH D NON RACIST PARTIES IN PAKATAN IS D NEW POLITICAL PLATFORM CONDUSIVE 2 ALL BANGSA MALAYSIA WITH 51% VOTES ; WHERAS UBN IS A RACIST PARTY OF A MINORITY 47 % RULE ! . IN PERAK UBN IS A MINORITY RULE OF ONLY 45% VOTES N PR IS D MAJORITY MANDATE OF 55% VOTES ! PR PERAK WILL SUBMIT EIGHT PETITIONS 2 HIGH COURT PERTAINING 2 D GE13 FRAUDS BY D EC " ELECTORAL CHEATERS '" ABETMENTS WITH UMNO 4 FAKE VICTORS! IF IT IS NOT CORRECTED NOW ; D SAME FRAUDS WILL RECUR N D GE14! ; BANGSA MALAYSIA DEMANDS EC " ELECTORAL CHEATERS " 2 RESIGN NOW N BROUGHT 2 COURT 4 JUSTICE ; WE WANT A CLEAN, JUST , TRANSPARENT NEW EC ACCEPTED BY UBN ; PR N BERSIH ! BERISH'S PEOPLE'S TRIBUNAL IS ON WITH D MORAL SUPPORTS OF 51% VOTES OF BANGSA MALAYSIA! ....NO WAY 4 PAS 2 JOIN UBN! IT'S A CORRUPTED, RACIST, CRONYISM , MONOPOLISM N ABUSES OF POWER! DEMOCRACY N ONE MALAYSIA IS ONLY A GAME N A PLAIN MOCKERY OF UMNO B4, NOW N FOREVER! 'COS UMNO COULD NOT LIVE WITHOUT RACIST N CRONYISM CORRUPTIONS ; IT'S THEIR FLESH N BLOOD! ..... Nash Ar-Rawy/29.5.13
http://en.harakahdaily.net/index.php/headline/7289-pas-umno-merger-over-my-dead-body-says-nik-aziz.html

20 Rajab 1434 H | 30 May 2013

May 29: PAS Murshidul Am Tuan Guru Nik Abdul Aziz Nik Mat said he would oppose any attempt to forge alliance between PAS and UMNO as long as he is alive.

The influential former Kelantan Menteri Besar said PAS belonged to all its members and any decision must have the full support of members during its muktamar.

"No one can arrange for any cooperation between PAS and UMNO, what more if it's in secrecy, this party is open to the public and belongs to all members," said Nik Aziz, amid renewed efforts by some UMNO leaders and renegade PAS members calling for cooperation between the two parties.

In recent times, such calls have been made by former PAS deputy president Nasharudin Mat Isa and former minister Zainudin Maidin. While PAS Ulama Council chief Harun Taib suggested that the proposal could be debated and put to the vote at the party muktamar.

Nik Aziz however vowed to strongly oppose any alliance with UMNO.

"I will not allow it, as long as I am alive, I will never allow any effort to forge cooperation between PAS and UMNO," he told Harakahdaily.

Nik Aziz pointed out that despite being a Malay-Muslim party, UMNO had always rejected PAS's Islamic principles, in addition to "many other faults committed by UMNO".

"As such, there is no reason for us to join them and let me remind others not to continue such efforts," he stressed.
http://bloggerpakatan.com/v/4525
http://en.harakahdaily.net/index.php/berita-utama/7354-pandikar-warned-over-threat-not-to-swear-in-protesting-mps.html
http://bloggerpakatan.com/v/4521
PADANG MERBOK PROVEN CLEAR 4 BLACK 5O5 ON JUNE 22 ( SAT ) RALLY! DBKL DON B " DUMB, BLIND N KICKS LAYMAN!: THEY R PEACEFUL N LITERATE BANGSA MALAYSIA OF 51% MAJORITY!!! IN FED. TERRITORIES !!! : Nash Ar-Rawy
http://www.themalaysianinsider.com/malaysia/article/rafizi-shows-proof-padang-merbok-available-for-june-22-rally/
DBKL MUST RESPECT 51% FED. TERRITORIES MAJORITY! DON JUST FOLLOWS UMNO 47% MINORITY RULE!!! : AS UMNO'S SUBORDINATE! B PROFESSIONAL DBKL !! ; DON B " DUMB , BLIND , KICKS LAYMAN " OUT OF PADANG MERBOK N DENIES DEMOCRACY IN D FED.TERRITORIES VENUES WHICH BELONGED 2 BANGSA MALAYSIA NOT UMNO !!! IT'S D PUBLIC PROPERTY NOT UMNO'S PROPERTY! ......... Nash Ar-Rawy/11.6.13
http://bm.harakahdaily.net/index.php/berita-utama/19937-pas-johor-fail-4-petisyen-pru13
http://bloggerpakatan.com/v/4487 http://www.malaysiakini.com/news/232537
http://bloggerpakatan.com/v/4484
http://bm.harakahdaily.net/index.php/berita-utama/19930-pas-perak-fail-6-petisyen-pru13-hari-ini
http://www.malaysiakini.com/news/232573
http://bloggerpakatan.com/v/4436
EC " ELECTORAL CHEATERS " ; WHERE'S UR DIGNITY N SENSE OF RESPONSIBILITY ; U R PAID BY BANGSA MALAYSIA ; BUT WORKING 4 UMNO! BETTER B JOBLESS N PENSION RATHER THAN DISHONEST N TRAITORS! : Nash Ar-Rawy
http://www.malaysiakini.com/news/232479
http://bm.harakahdaily.net/index.php/berita-utama/19883-bolehkah-mangsa-curi-redha-tg-nik-aziz
http://bloggerpakatan.com/v/4382
http://bm.harakahdaily.net/index.php/headline/19868-tak-perlu-berdalih-bos-spr-letak-sahaja-jawatan
http://bm.harakahdaily.net/index.php/berita-u
| P
http://en.harakahdaily.net/index.php/headline/7338-hadi-calls-for-independent-commission-for-polls-post-mortem.html
http://bm.harakahdaily.net/index.php/terbaik-dari-blog/19825-bn-sudah-menang-apa-takut-lagi
http://bm.harakahdaily.net/index.php/headline/19699-tubuh-badan-bebas-ambil-alih-peranan-spr
RCI IS MORE PRACTICABLE N CONDUSIVE THAN PSC WHICH IS UNDER UMNO INFLUENCE N PM ; EC " ELECTORAL CHEATERS " MUST RESIGN NOW ; NEW ONE APPROVED BY PR UBN N BERSIH N SET UNDER PARLIAMENT N AGONG JURISDICTION 4 GOOD! NO MORE FRAUDS IN GE14! : Nash Ar-Rawy
http://www.malaysiakini.com/news/231836
http://www.malaysiakini.com/news/231479
Tweets www.twitter.com/adnanrawa
PEOPLE'S VOICE; BLACK 505 GE13 FRAUDS PROTEST! DEMANDS RESIGNATION OF " ELECTORAL CHEATERS " ( EC ) NOW!!! : Nash Ar-Rawy
daily.net/index.php/headline/7270-rally-ups-calls-for-resignation-of-ec-action-by-public.html
May 26: Petaling Jaya again hosted the Blackout 505 rally series, which held its ninth mammoth gathering at Padang Timur or Dataran Petaling Jaya, attracting more than 80,000 people who filled every inch of the iconic landmark.
The rally, called by Solidariti Anak Muda Malaysia (SAMM), kicked off at 5.00 pm amid drizzle, with a short break which saw the field as well as spaces inside the nearby Amcorp mall making way for Muslims to perform the Maghrib prayer. By 9.00 pm, tens of thousands were already sandwiched in the field with thousands more stranded at nearby entry points including at the Taman Jaya LRT station.
Civil society groups, individual activists and top Pakatan Rakyat leaders including PAS's deputy president Mohamad Sabu and youth chief Nasrudin Hassan addressed the crowd. The rally concluded just before midnight with a fiery speech by Anwar Ibrahim who again vowed not to concede victory to BN in the controversial general election.
The focus of last night's attacks by speakers was the Election Commission, with many banners condemning its head Abdul Aziz Mohd Yusof and deputy Wan Ahmad Wan Omar.
In recent times, the duo have been placed at the centre of growing calls for the EC's resignation, and last night appeared to be the clearest message by protesters.
In his speech, Anwar urged for a mass lodging of police reports nationwide by those who witnessed fraud on polling day, saying this would further dismiss the denials by EC and BN leaders of electoral fraud.
"At the very least, by this Monday, lodge a police report on the problem with indelible ink," he said.
On the election petitions which PR was preparing, Anwar said Malaysians should have no illusion of justice, saying the 'people's court' was the better judge.
"You want to know about the courts, you ask Anwar," he said. "But we will go through the procedures. And we will keep gathering and we will not be cowed by your threats," Anwar added in a warning directed at Home minister Ahmad Zahid Hamidi who had in the run-up to the latest rally warned the public that they were breaking the law.
Anwar said EC deputy chief Wan Ahmad's claim that GE13 was clean and fair was a blatant liar, calling him a liar "of evil proportion".
"Let me make it very clear. We won the elections, and no way we will ever concede this government to the illegitimate Najib's government. They have stolen lands, stolen tolls, stolen AES (Automatic Enforcement System), and now through the EC they have stolen our rights. Every voter has been cheated.
"We will fight them, and fight them hard. We will never surrender," he stressed.
SAMM chief Badrul Hisham Shaharin announced the search for 500,000 volunteers in the movement to press the authorities to address electoral fraud.
He also vowed to mobilise a protest in front of the EC office to press for resignation of the commissioners.
"We will sit-in there until the resignation of EC members," he added.
Related:
'Black Saturday' declared every week to mourn death of democracy
| | |
| --- | --- |
| Muhammad Faizal, | 12 Jun 2013 |
PETALING JAYA:
PKR tidak akan memboikot majlis angkat sumpah anggota Dewan Rakyat sepertimana yang dihebohkan oleh media sebelum ini.
Malah, Ketua Umum PKR, Datuk Seri Anwar Ibrahim turut memberitahu dalam mesyuarat Biro Politik PKR, beliau tidak pernah menyebut untuk boikot majlis angkat sumpah di Parlimen pada 24 Jun ini.
"Anwar menjelaskan bahawa beliau tidak pernah menyebut untuk memboikot majlis angkat sumpah, apa yang diperkatakan sebelum ini hanya diputar belit oleh media semata-mata.
"PKR memutuskan tidak ada boikot akan dilakukan pada majlis 24 Jun nanti," jelas sumber PKR yang menyertai mesyuarat Biro Politik PKR malam ini kepada Harakahdaily.
Beliau menjelaskan majlis angkat sumpah akan berjalan seperti biasa dan Ahli Parlimen PKR akan hadir pada majlis tersebut.
Sebelum itu, DAP melalui Ahli Parlimen Kepong, Dr Tan Seng Giaw memberitahu tidak ada sebab Ahli Parlimen DAP yang telah memenangi Pilihan Raya Umum ke-13 lalu memboikot majlis angkat sumpah dan sesi Dewan Rakyat akan datang.
Nada yang sama turut dinyatakan oleh Ahli Parlimen Pasir Mas, Nik Mohamad Abduh Nik Abdul Aziz yang berkata, PAS telah bermesyuarat dan membuat ketetapan akan menghadiri majlis angkat sumpah di Parlimen.
Pakatan Rakyat akan memastikan majlis tersebut akan berjalan dengan lancar dan akan melaksanakan bertanggungjawab yang telah diberikan oleh rakyat pada sesi persidangan parlimen akan datang.
Sebelum ini, memboikot majlis ini hanya cadangan anggota Parlimen PKR secara individu sahaja.
| | |
| --- | --- |
| Harakahdaily, | 12 June 2013 |
Jun 12: Amid growing calls for resignation over the controversial general election, Election Commission chief Abdul Aziz Mohd Yusof
(pic)
said removing him and his team was not possible.
Quoted by
Sinar Harian
, Aziz said only the Agong has the right to remove EC commissioners if they were found guilty of violating laws.
"(And) if we violate laws, the good way is to make a petition and see in court. Prove first that we did it, and we'll see," said Aziz.
Aziz pointed out that an EC's member could only be removed in the event of bankruptcy, or if found to be earning other income, holding the post of elected representative, convicted of crime or declared insane, and added only a tribunal could remove EC members.
Earlier, PAS vice president Mahfuz Omar repeated the call for revamp of the EC before the redelineation of constituencies at year end.
" NOBODY IS PERFECT N NEVER DIES; INCLUSIVE OF EC " ELECTORAL CHEATERS " !!! " ,,,,, Nash Ar-Rawy/13.6.13
"I am not confident that it will be conducted in a transparent manner without revamping EC as an independent body," Mahfuz said.
He also called on improvisation of selection criteria and procedure of EC commissioners.
"If there's no change in EC or the top positions, whatever change will be meaningless," added Mahfuz
| | |
| --- | --- |
| Harakahdaily, | 12 Jun 2013 |
KUALA LUMPUR:
"Masa saya buat jahat dalam Umno dulu tidak pun kena tindakan tetapi bila saya nak buat baik dalam PAS ni kena tindakan pula," kata Tamrin Tun Ghafar
(gambar)
yang buat pertama kalinya ditangkap polis baru-baru ini.
Bukan sekali tetapi beliau telah dua kali ditangkap secara yang agak kasar oleh polis berhubung dengan kenyataannya tentang pilihan raya umum lalu.
"Saya ditahan oleh Polis Bukit Aman. Polis sedang menunggu saya menghabiskan makan tengahari di Chawan (Restoran), Bangsar," kata Tamrin dalam sms kepada rakan-rakannya apabila buat pertama kalinya ditangkap pada 23 Mei lalu.
Ketika itu Tamrin bersama seorang rakannya sudah memesan makanan untuk makan tengahari di sebuah restoran dekat Bangsar.
Seorang yang mengaku sebagai pegawai polis datang meminta beliau mengikutnya ke balai polis.
Oleh kerana beliau sudah memesan makanan untuk makan tengahari, beliau memohon supaya beliau makan dulu serta mengajak polis berkenaan untuk makan sama.
Namun, pegawai polis itu berkata, beliau kena pergi ke balai sekarang juga atas arahan pegawai atasannya.
Setelah bertengkar, polis itu membiarkannya makan.
Sekali lagi pertengkaran belaku apabila beliau sedang membuat bayaran dan menunggu bayaran baki dari tuan restoran tersebut.
"Sedang saya tunggu bayaran baki, sekali lagi dia paksa saya ke balai. Saya kata tunggu bayar baki sekejap. Namun pegawai polis itu berkeras.
"Sekali lagi saya naik berang dan menjerit kepada polis itu dan diperhatikan oleh semua yang ada di kedai itu," cerita Tamrin mengenang kembali saat beliau di tahan polis buat pertama kalinya.
Tamrin kemudiannya di bawa ke balai polis Jinjang. Sesampai di sana, sehingga lewat petang, pegawai penyiasat kes itu belum ada.
Beliau naik berang kerana ketika hendak di tahan mereka menggunakan alasan hendak cepat sehingga tidak boleh makan dan tidak boleh tunggu untuk mengambil baki bayaran.
Tetapi apabila sampai ke balai, masa di habiskan begitu sahaja kerana menunggu pegawai penyiasat kes yang entah ke mana.
Malam itu, Tamrin serta dua lagi tahanan iaitu Haris Ibrahim dan Tian Chua tidur di lokap balai polis Jinjang.
Mereka diberikan pakaian oren sebagai orang tahanan sambil menunggu di bawa ke mahkamah dalam masa 24 jam untuk mendapatkan perintah tahanan reman dari mahkamah.
"Dapatlah saya merasa buat pertama kalinya tidur di lokap yang dalamnya ada pangkin kayu keras, makan berlauk kaki ayam dan mandi serta berak dengan diperhatikan orang melalui CCTV," kata Tamrin.
(Tamrin dan Tian Chua berpakaian orang tahanan di Balai Polis Jinjang)
Apabila di bawa ke mahkamah, dengan pembelaan pasukan peguam yang membela secara sukarela, Tamrin, Haris dan Tian Chua dibebaskan tanpa mendapat kebenaran tahanan reman oleh mahkamah.
Ini kerana, dalam tempoh 24 jam mereka ditahan di lokap, tidak ada sebarang penyiasatan dibuat oleh polis.
"Hujjah para peguam yang diketuai Datuk Ambiga (Sreenevasan), kalau 24 jam tidak ada sebarang penyiasatan, apa guna tahanan reman lebih lama lagi," beritahu Tamrin.
Selepas bebas dan merasai tidur di lokap dan berpakaian sebagai orang tahanan, masing-masing pulang ke rumah tanpa sebarang rasa takut atau bimbang.
Mereka penuh keyakinan mereka tidak bersalah dan apa yang dibuat hanyalah untuk menakutkan orang ramai agar jangan bercakap dan berhimpun membantah pilihan raya ke 13.
"Bagi saya, (Datuk Seri) Zahid Hamidi mahu tunjuk dia lebih tegas dari menteri dalam negeri yang sebelum ini saja. Ini penting untuk pemilihan Umno akan datang," kata Tamrin walaupun Zahid dengan tegas menyatakan beliau tidak ada kena mengena dengan semua tangkapan yang dibuat oleh polis ini.
Tamrin adalah bekas Exco Pemuda Umno bersama Zahid. Beliau pernah menjadi Pengerusi Mara dan mendapat kedudukan tersendiri dalam Umno kerana anak Tun Ghafar, bekas Timbalan Perdana Menteri.
Hujung tahun lalu, Tamrin mengisytiharkan dirinya menyertai PAS.
Selepas empat hari bebas, ada pula orang yang datang kepada beliau. Kali ini mereka mengetuk rumah beliau di waktu lewat petang.
"Ketika itu jam sudah 6.30 petang. Mereka tekan loceng rumah saya. Dengan memakai tuala saja, saya keluar dan mendapati polis yang sama juga datang mencari saya," cerita Tamrin lagi.
Kali ini, polis datang dengan waran untuk menangkap beliau berbanding tangkapan pertama yang dibuat tanpa sebarang waran.
(Tamrin bersama Tian Chua dan Harris Ibrahim selepas dibebaskan dari Lokap Balai Polis Jinjang)
Mereka meminta beliau pergi ke balai polis pada ketika itu juga.
"Saya kata, tunggulah sekejap, saya belum solat Asar lagi ni. Bagilah saya solat dulu. Mereka kata tak boleh, di balai pun ada surau.
"Saya kata, kalau pergi sekarang tidak ada jaminan saya sempat solat Asar di sana. Dengan jalannya yang jam pada waktu itu, biarlah saya solat Asar dulu.
"Mereka berkeras nak bawa masa itu juga. Sekali lagi saya bertekak dengan polis ini supaya tunggu saya solat dulu," cerita Tamrin.
Akhirnya, selepas solat Maghrib, Tamrin di bawa ke balai polis Dang Wangi. Ketika keluar dari rumahnya, Tamrin memohon maaf kepada polis berkenaan kerana berkasar tadi dan faham mereka hanya menjalankan tugas.
Di sana belum ada yang lain lagi. Selepas itu baru datang yang lain. Haris Ibrahim, Tian Chua yang di bawa dari Port Dickson dan turut kelihatan Safwan Anang yang turut ditangkap. Malam itu, Hishamudin Rais juga datang menyerahkan diri kerana beliau turut dikehendaki polis untuk kes itu.
Sementara mereka didalam berbincang dengan polis dan para peguam, beratus-ratus berhimpun di luar bagi mendesak mereka dibebaskan.
Akhirnya, kesemua mereka dibebaskan demgan jaminan polis sementara menunggu hari perbicaraan.
Apabila keluar, semua mengerumuni mereka. Bagi Tamrin, tidak terdetik sedikitpun ketakutan dan kebimbangan akibat tangkapan ini jika ini tujuan pihak berkuasa berbuat demikian.
"Saya rasa macam hero pula," kata beliau apabila di sambut ratusan orang penyokong yang terdiri dari pelbagai kaum dan bangsa di luar penjara.
Kelima-lima mereka didakwa di bawah Akta Hasutan yang boleh membawa hukuman penjara dua tahun atau denda RM5,000 atau kedua-duanya sekali jika didapati bersalah.
Tempoh untuk memfailkan petisyen pilihan raya bakal berakhir hari ini, 12 Jun. | | PM hanya bermain tweet sahaja tanpa melawat sendiri jambatan kedua P Pinang yang runtuh. | | PAS mengekalkan tuntutannya agar pemimpin utama SPR berundur. | |
| | |
| --- | --- |
| Abdul Aziz Mustapha, | 13 Jun 2013 |
KUALA LUMPUR:
Pemimpin-pemimpin Suruhanjaya Pilihan Raya (SPR) sepatutnya meletakkan jawatan jika mereka bermaruah hanya kerana satu kes sahaja iaitu dakwat kekal yang tidak kekal, kata Naib Presiden PAS, Salahuddin Ayub.
(Dua pemimpin utama SPR yang didesak meletak jawatan tetapi menolaknya)
"Ketika semakin kuat keyakinan rakyat bahawa pilihan raya umum yang lepas dicemari penipuan, pemimpin-pemimpin SPR sepatutnya meletakkan jawatan jika mereka bermaruah," kata beliau ketika mempertikaikan sikap Pengerusi SPR yang berkeras bahawa pemimpin-pemimpin suruhanjaya itu tidak akan meletak jawatan hanya kerana didesak oleh pihak yang tidak berpuas hati dengan proses pilihan raya umum ke-13 baru-baru ini.
Amat malang, kata Salahuddin, apabila pemimpin-pemimpin SPR itu bukan sahaja enggan mengambil tindakan bermaruah dan meletak jawatan, malah mereka memilih untuk menyerang rakyat yang tidak dapat menerima pilihan raya 5 Mei lalu sebagai pilihan raya yang adil dan bersih.
Beliau berkata, keyakinan rakyat bahawa pilihan raya tersebut sebagai pilihan raya penuh penipuan bukan dibuat berdasarkan imaginasi mereka malah berdasarkan begitu banyak laporan polis yang dibuat serta pelbagai pendedahan demi pendedahan yang tidak dijawab dengan meyakinkan oleh SPR.
"Ambil contoh yang paling mudah, iaitu isu kandungan bahan kimia dalam dakwat yang didakwa kekal yang mengakibatkan pertelagahan antara SPR dengan Menteri Kesihatan
"Apa yang berlaku itu menyebabkan rakyat semakin yakin bahawa pilihan raya umum lalu penuh dengan penipuan," kata Salahuddin (
gambar
).
Beliau berkata, dalam pertelagahan itu, rakyat sudah pun melihat pemimpin-pemimpin SPR tidak lagi bermaruah apabila Menteri Kesihatan, Datuk Dr S Subramaniam sendiri enggan mengakui pihaknya mengeluarkan laporan keselamatan yang memberi amaran mengenai risiko kesihatan yang timbul daripada kandungan lebih satu peratus argentum nitrat dalam dakwat yang didakwa kekal itu.
"Kalau menteri dari Barisan Nasional (BN) sendiri memberikan kenyataan yang menyebabkan SPR dilihat berbohong dan menipu, bagaimana rakyat hendak mempercayai pilihan raya lepas bersih dari penipuan dan ketidakadilan?" beliau mempersoalkan.
Subramaniam berkata, kementeriannya tidak pernah menyediakan sebarang laporan kesihatan berhubung dakwat kekal dan SPR juga tidak pernah meminta Kementerian Kesihatan berbuat demikian.
Memburukkan lagi keadaan, kata Salahuddin, apabila SPR membisu seribu bahasa setelah Setiausaha Agung DAP Lim Guan Eng menuntut Pengerusi SPR, Tan Sri Abdul Aziz Yusof mengemukakan surat yang didakwa dihantar oleh Kementerian Kesihatan itu.
Aziz sebelum itu mendakwa Kementerian Kesihatan mengeluarkan laporan keselamatan mengenai dakwat kekal.
Which part of 'resign' doesn't EC understand?
YOURSAY
'This issue is about trust. Why hold on to the posts if there is no trust for the EC from the people.'
EC leadership will not step down, says Abdul Aziz
http://nasharrawy.blogspot.com/2013/06/d-new-generation-phenomenon-of-election.html
http://bloggerpakatan.com/v/4577
| | |
| --- | --- |
| Nathan Guttman / Forward, | 13 June 2013 |
In the world of realpolitik, one country's devastation is, at times, the other's advantage. And the Syrian civil war, with tens of thousands of casualties and millions of refugees, is no different.
For Israel, its neighbor in the South, the disintegration of the Syrian state entails some surprising short-term national security benefits. Analysts looking at the region see some of Israel's key opponents there losing support, and the focus shifting away from Israel's conflict with the Palestinians and toward the burning issue of Syria.
"Compared to others, it makes Israel look less bad in the region," said Bob Freedman, a visiting professor at Johns Hopkins University. He noted that early on in the Syrian civil war, Sunni leaders accused the regime of President Bashar al-Assad
(right)
of being "worse than Israel."
But while experts see in Syria's chaos some short-term benefits for Israel as a byproduct, all agree that the long run promises more perils than opportunities. The greatest risk of all, they say, will be the need to face a fractured Syrian entity lacking central control and awash with extremists who may have access to advanced weapons systems.
In the meantime, however, recent developments have, among other things, degraded the standing of Hezbollah, the Lebanon-based, anti-Israel Shiite militia, which is fighting alongside Assad loyalists in Syria. The group has deployed thousands of fighters from their positions in Southern Lebanon into the Syrian battle theater, serving at times as the front force against the toughest opposition strongholds.
For Israel, this is a welcome distraction of Hezbollah's attention. The group had been Israel's greatest threat and has proved its ability to hit all of northern Israel with its rockets and missiles. "There is no doubt that Hezbollah is being degraded," said Shai Feldman, director of the Crown Center for Middle East Studies at Brandeis University. The organization, he added, is not only losing men and weapons in the Syrian combat, it is also coming under increasing attacks from political rivals in Lebanon and in the broader Arab world, which views the organization as taking the wrong side in the Syrian conflict. "For the short term," Feldman said, "this means Israel is safer, because Hezbollah's focus is in a completely different direction."
TIME TO SMILE? ... Israeli PM Benyamin Netanyahu
Looking south, Israel has seen another rival take a hit because of the Syrian civil war. Hamas, the Sunni organization close to the Muslim Brotherhood, has been in charge of Gaza and was behind numerous rocket attacks on Israel's Negev region in recent years. Now, because of its backing of opposition groups fighting Assad, Iran, which backs the Syrian president, has cut millions of dollars in funding it used to provide to Hamas. A cash-strapped Hamas would lose some of its capabilities of launching attacks on Israel.
Decreased threats
Threats to Israel have also decreased from nearby hostile states. Syria itself, which has been Israel's only neighboring country considered to pose a conventional military threat, has seen its military capabilities erode after more than two years of fighting rebels. Experts say that despite recent reports of Russian weapons deals and of arms shipments coming in from Iran, Syria's army is a shadow of its former self. The fact that Assad had to call in Hezbollah for help demonstrates how weak his army has become, analysts note.
On the diplomatic front, Israel has seen some gains, as well. Relations with Turkey, which went sour following the Gaza flotilla incident three years ago, have been on the mend, thanks to recognition by both sides that the Syrian crisis requires a renewal of their alliance. Israel has also intensified its cooperation with Jordan, the country seen as having the most to lose from Syria's disintegration.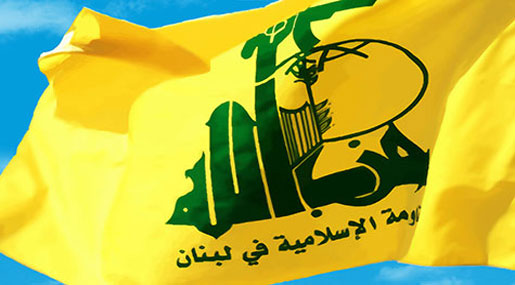 Blecher noted that more attention is now paid to other Middle East fault lines, such as sectarian divides, than to the Israeli-Palestinian conflict. "Generally speaking, this will play well for a government that doesn't want anything to happen," he added, referencing the Netanyahu government.
But perhaps most significant for the Israeli government is a shift in international attention, from the Palestinian conflict to the Syrian front. "It's changing the most salient axis of division for a lot of people," said Robert Blecher, deputy director for the Middle East and North Africa at the International Crisis Group.
Blecher noted that more attention is now paid to other Middle East fault lines, such as sectarian divides, than to the Israeli-Palestinian conflict. "Generally speaking, this will play well for a government that doesn't want anything to happen," he added, referencing the Netanyahu government.
The Obama administration has been trying to prove this widespread assumption wrong. For the past few months, Secretary of State John Kerry has been directing a concerted effort to restart stalled peace talks between Israel and the Palestinians. Speaking to the American Jewish Committee on June 3, Kerry made clear that America does not believe that the turbulence in the region should lead to abandoning the peace process. "Some say that in the aftermath of the Arab Spring, it's too messy, it's too uncertain. But in reality, the dawn of a new era in the region is exactly the kind of time to recast Israel's relationships, to change the narrative with a new generation that is starting to make its voice heard," Kerry said.
Israel, which has for years battled to fend off international pressure demanding faster movement in the peace process, has seen the Syrian crisis reinforce its argument that the Palestinian conflict is not the root cause for Middle East instability and that the road to a new Middle East does not go through Jerusalem.
"When more people have been killed in the past two years in Syria than in all the years of the Israeli-Palestinian conflict, the argument that everything depends on solving the conflict no longer stands," said Jonathan Rynhold, a researcher at Israel's Begin-Sadat Center who is currently on sabbatical at George Washington University.
Despite a variety of gains in easing security concerns and improving Israel's diplomatic standing, the list of threats brought about by Syria's plunge into a bloody civil war is much longer. It includes primarily the risk that Israel's Golan Heights border, which has been quiet for the past four decades, will become tense and require greater military attention.
Many also fear the Syrian government's potential loss of control over its chemical weapons stockpile. Other threats include a possible break-up of the country into sectarian autonomies with no effective central government, which would provide fertile ground for terrorists, and the collapse of the monarchy in Jordan, currently Israel's most reliable partner in the region, under the pressure of refugees and internal unrest.